Winter Sales 2013 Paris : the ideal opportunity for some luxury shopping!
published on 04/01/2013, dans Sezz Paris
Winter sales 2013 Paris will run from 9th January to 12th February, giving you the perfect opportunity for an unforgettable shopping experience in the capital's most chic quarters. From the
Hotel Sezz Paris
, you are just a few minutes away from all the biggest names in fashion, leather goods, cosmetics and luxury items. Book your stay now and make the most of this month of bargains in the best stores.
Winter sales 2013 Paris with the Hotel Sezz Paris
The Champs-Elysées is the perfect place to start shopping with the Drugstore Publicis, which offers, (among other things!) culture, international press, books, cinema and gastronomy. The most beautiful avenue in the world is also home to Louis Vuitton, Louis Pion, MontBlanc, Bompard and Cartier which boasts 650m² of cosy showrooms.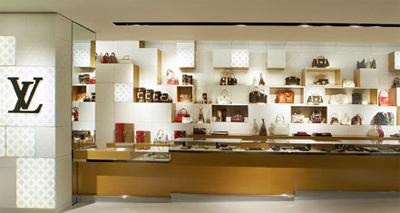 Continue your shopping on Avenue Montaigne, considered to be the centre of Parisian fashion. Here Ralph Lauren rubs shoulders with Dolce & Gabbana, Gucci, Chloé, Céline and Dior, to the delight of all those in search of luxury bargains.
You can also take a detour to Place Vendôme, with its host of jewellers, as well as Opéra, for its Apple Store, its Swatch Store, its Lancel and Benneton shops together with the chic boutiques in the neighbouring streets. Finally, don't forget Rue Saint-Honoré, where you will find Colette, Miu Miu and Maje.
Winter sales 2013 Paris: the VIP address book of the Hotel Sezz Paris
Some shopping recommendations of the Hotel Sezz Paris:
Champs-Elysées

Drugstore Publicis, n°133
Louis Vuitton, n°101
Louis Pion, n°52
MontBlanc, n°152
Bompard, n°91
Cartier, n°154

Avenue Montaigne

Ralph Lauren, n°52
Dolce & Gabbana, n°54
Gucci, n°60
Chloé, n°44
Céline, n°36
Dior, n°30

Place de l'Opéra

Swatch Store et Lancel, n°8
Benneton, n°3
Apple Store, 12 rue Halévy
Rue Saint-Honoré
Colette, n°213
Miu Mium, n°219
Maje, n°267