Unforgettable museums in the sixteenth arrondissement
published on 12/12/2014, dans Sezz Paris
The 16th arrondissement of Paris offers many options for cultural outings. Whether you like fashion, the impressionists or exquisite crafts, you'll find something to satisfy your desires at
museums
just minutes from
Hotel Sezz
.
Baccarat Museum, elegance and refinement
Dedicated to the most extraordinary pieces in the Baccarat crystal collection, the museum is a temple of knowledge and a beautiful example of French design and flair. Located in the former mansion of Marie-Laure de Noailles, crystal pieces are exhibited in an elegant setting that epitomises class and sophistication.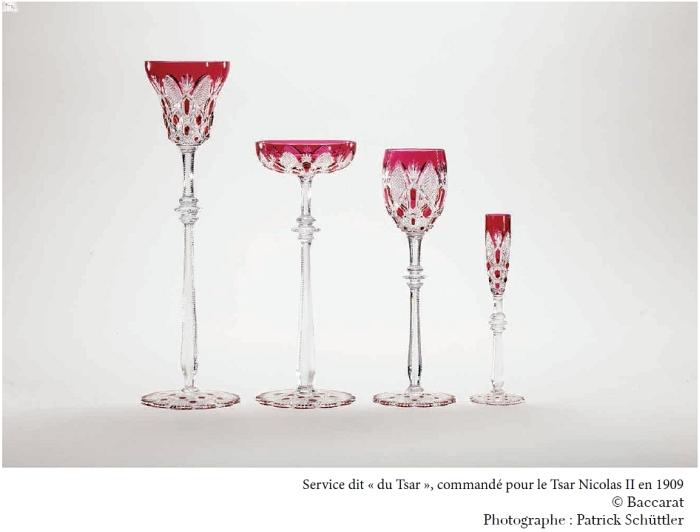 Baccarat - Press kit Petit Palais de Paris - Service du tsar 1909 - Photographer Patrick Schuttler
The Impressionists at the Musée Marmottan-Monet
For lovers of paintings, and particularly paintings by the Impressionists, the Marmottan-Monet Museum is a must. Located within a former hunting lodge, it is the perfect setting for you to enjoy paintings by famous or less known impressionist painters including Edgar Degas, Paul Gauguin and Pierre-Auguste Renoir. An exciting temporary exhibition which will run until 18th January 2015 reveals the history behind the Claude Monet masterpiece 'Impression, rising Sun'.
Fashion at the Palais Galliera
The most exclusive fashion museum in the city of Paris, the Palais Galleria brings the history of fashion to life in a series of prestigious exhibitions. Therefore, visitors can as easily be dazzled by exhibitions that feature the magnificent costumes of the eighteenth and nineteenth centuries, as they are by shows highlighting some of the most spectacular contemporary creations. The museum also houses a breath-taking collection of accessories from the last three centuries, including beautifully made jewellery, fans, bags and umbrellas.
******
• Baccarat. Les "250 ans" : until January 24, 2015
Maison Baccarat's Museum-Gallery
, 11 place des Etats-Unis, Paris 16e Métro Iéna, line 9 or Boissière, line 6 • Impression, soleil levant - L'histoire vraie du chef-d'oeuvre de Claude Monet Exhibition until January 18th, 2015
Musée Marmottan-Monet
. 2, rue Louis-Boilly, Paris 16e Tel.: 0033 (0)1 44 96 50 33 Metro : La Muette, line 9 • Monet Biography
Palais Galliera
, 10 avenue Pierre 1er de Serbie, Paris 16e, Tel. 00 33 (0)1 56 52 86 00 Metro : Alma-Marceau (line 9), Iéna (line 9), Boissière (line 6) RER C : Pont de l'Alma station
~oOo~
Featured picture 'Palais Galliera' copyright holder: Tourist Office Paris - Photographer Daniel Thierry