Top addresses Beaugrenelle
published on 21/08/2015, dans Sezz Paris
In its desire to always offer its guests the best, Hotel Sezz Paris is delighted to recommend some of the most exciting and delicious places to dine in the Beaugrenelle Shopping Centre which is located just a short walk from the hotel. Opened late in 2013, the centre is noted for its elegant contemporary architecture and excellent range of restaurants which offer spectacular views over Paris.
ECLECTIC : Parisian chic and English originality
Fabienne and Philippe Amzalak are pleased to receive you in their exciting restaurant. Designed by Tom Dixon of the British Design Research Studio,
Eclectic
revisits the pub tradition and blends the elegance of Paris with the quirkiness of London. Inspired by retro 70s decor, the restaurant offers a wonderfully stylish and comfortable setting that preserves the privacy of diners. A varied and refined menu features classic cuisine with a contemporary edge. Try the delicious carpaccio of sea bream, indulge in the house duck foie gras or succumb to the temptation of escargots. You won't be disappointed in this elegant design restaurant.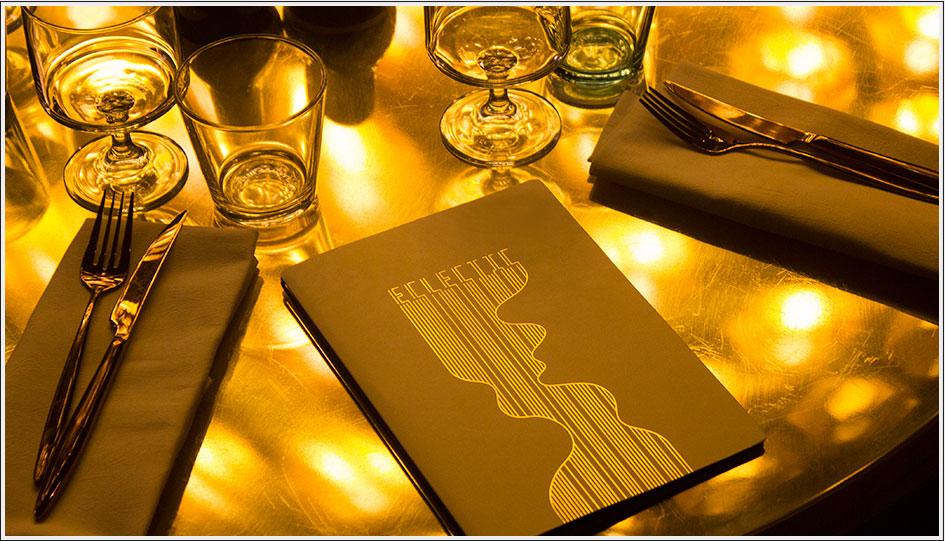 Crédit Photo : http://www.restauranteclectic.fr/
THE BERMUDA ONION : the rebirth of a myth
Perhaps you're more of a 50s fan, in which case you're certain to fall for the charms of
Bermuda Onion
. Located on the panoramic top floor of the centre, this famous restaurant has been renovated extensively and offers stunning views over the Seine. Ideal for a drink, a quick snack or a meal, Bermuda Onion serves simple, home-made style dishes made with fresh locally sourced produce.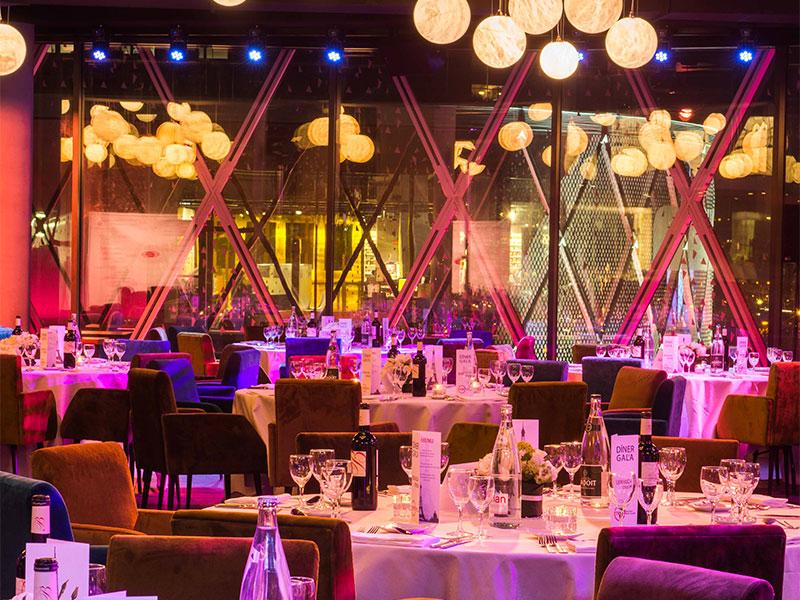 Crédits photos : http://bermuda-onion.fr/
Exotic flavours and delicacies from around the world
If you're a lover of exotic flavours, you'll find them in the Beaugrenelle Centre. Enjoy the excellent Lebanese cuisine at NOURA or savour delicious burritos and tacos tailored to your tastes at CHIPTOLE. Travel to Asia in PANASIA, where you'll discover emblematic dishes inspired by every area of the eastern continent including Chinese, Korean, Vietnamese, Thai, Cambodian and Indonesian. Or eat a healthy, balanced meal at COJEAN where you can choose from sandwiches, salads, soups, fruit juices and fresh vegetables.
******
---
Crédits Photos : www.beaugrenelle-paris.com
Sezz Paris, a luxury 5 star design hotel near the Eiffel Tower