The Personal Assistants - a concept worthy of the Sezz Paris
published on 09/06/2015, dans Sezz Paris
Hotel Sezz Paris is nestled between twin buildings near the Seine, and is one of the most discreet establishments in Paris. The hotel is not simply a place to relax, it is also an incomparable residence that provides a unique service. Why? Sezz is unique in that an attentive PA is on hand to meet the needs of every guest.
Personal Assistants dedicated to customer service
The creator of the Sezz Paris, Shahé Kalaidjian took a risk when he created a new concept – a personal assistant for every guest. The PA takes on the role of attendant and will respond to guest's demands and expectations to the greatest extent possible. This concept has gained the hotel quite a reputation, despite its discreet geographical location
in a quiet residential area
. Upon arrival, a PA will approach you and greet you. They will then invite you to take a seat in one of the reception rooms and offer a welcome drink of your choice as you wait to check in. You will not find a "reception" desk at the hotel entrance – just your PA, ready to assist you throughout your stay.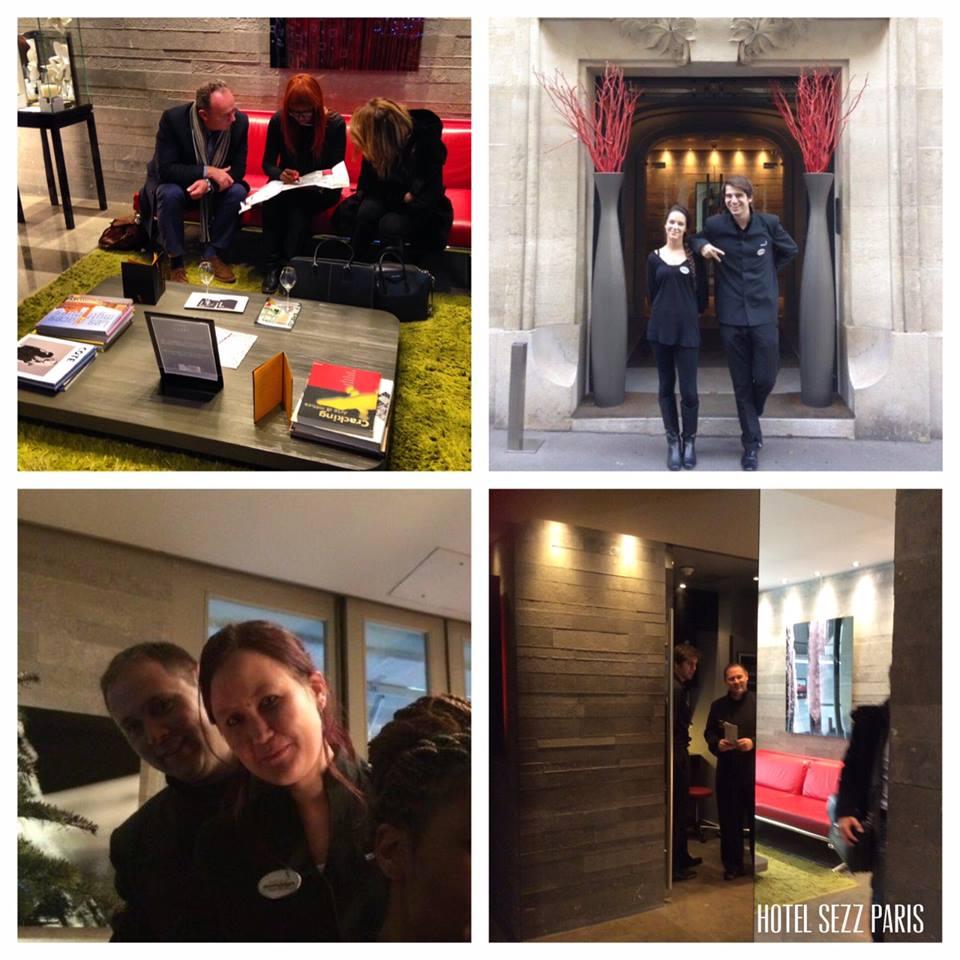 A P.A ensures you a pleasant stay
Upon confirmation of your booking, you will receive an email from your PA, introducing himself – just a small part of the exceptional personal service offered by the Sezz. Your PA will ask what your favourite drinks are for example, so that he can make sure that your mini bar is perfectly stocked. He may also ask if you'd like a particular newspaper, whether you might like a car and chauffeur, or if there are any reservations or bookings he might make on your behalf – a favourite restaurant perhaps. The goal of your PA is to ensure your complete satisfaction, allowing you to enjoy a pleasant and memorable stay. Furthermore, any personal request can be carried out by your personal assistant, such as making an appointment for a massage or arranging the privatisation of the spa, steam room and Jacuzzi, or the loan of a DVD player and movie. For special occasions your PA will ensure that your room is beautifully decorated and complete with a welcome bottle of
Veuve Clicquot Champagne
and macaroons and even your preferred type of pillow. At Sezz Paris, you are supported by a fully personalised service and our discreet staff are on hand to take care of any request. The concept of discreet, invisible staff at Hotel Sezz, Paris is another feature that allows the client to feel completely at home in a cool, luxurious setting.
******
More informations
---
Sezz Paris, un luxury and design hotel near the Eiffel Tower