The eco-friendly Sezz Paris
published on 22/05/2016, dans Sezz Paris
The Hotel Sezz Paris, on the right bank of the Seine and just 900 metres from the famous Eiffel Tower, is a 4-star designer hotel which prides itself on a respectful approach to the world we share. Our eco-friendly policy reflects our passion for the environment and is applied in so many ways, large and small. This obvious desire to preserve our most valuable asset, namely the beautiful planet on which we live, will reassure you that when you stay at the Sezz Paris, you are staying in a green hotel!
Cutting waste
The Sezz offers spacious rooms decorated in a contemporary style, with exposed walls of Cascais stone and parquet floors of black varnished oak. The bathrooms have taps fitted with tap aerators, which have been shown to significantly reduce water consumption without interfering with your normal usage. Towels are, of course, provided in the bathrooms, but you are invited to express you support for our eco-friendly policy by limiting their use. The Sezz team members also do their utmost for the environment by such measures as recycling paper and packaging and re-using toner cartridges.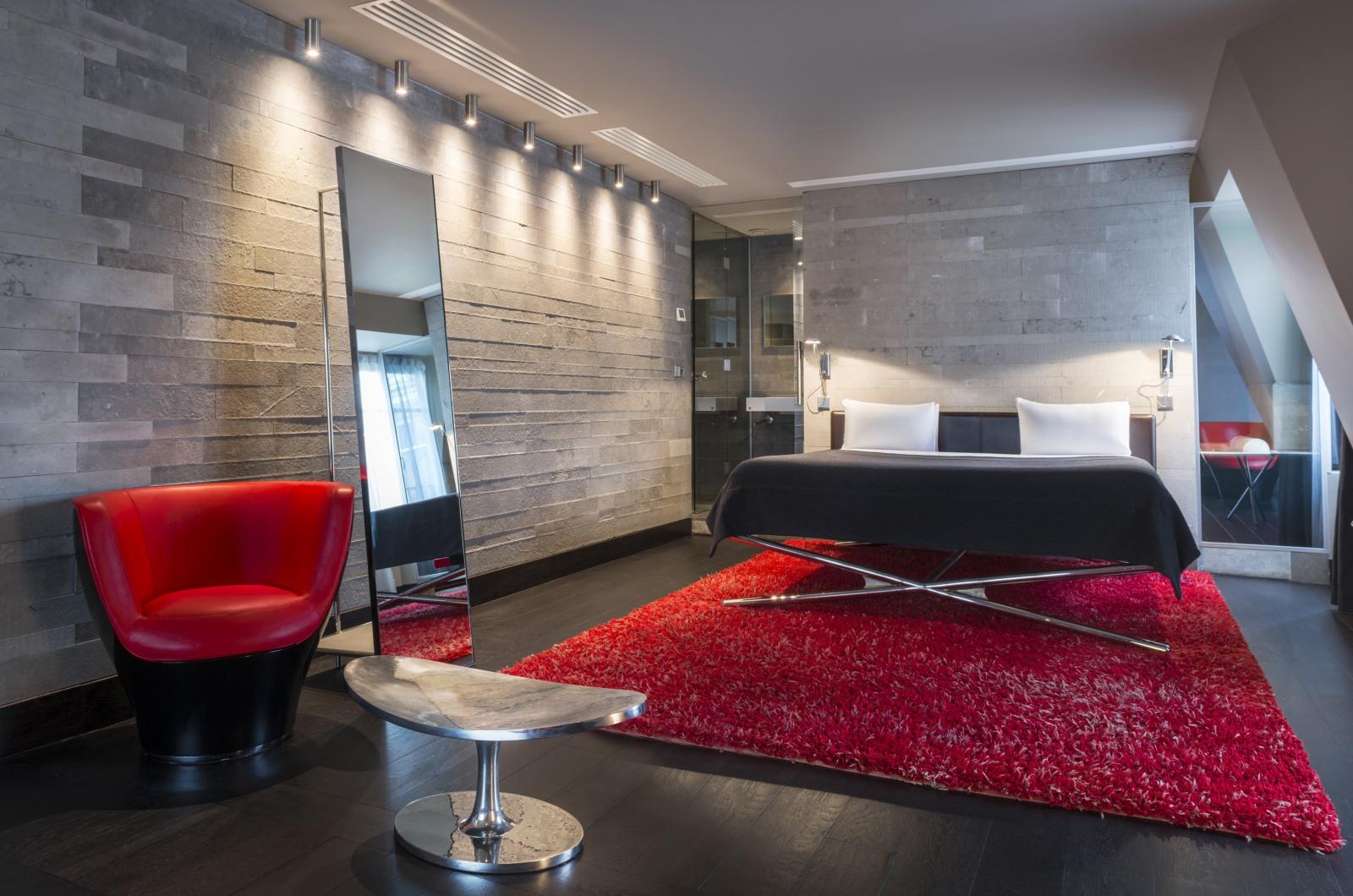 Energy saving and other eco-friendly initiatives
The hotel has gradually adopted the use of low energy light bulbs throughout the building, allowing us to make significant reductions in our use of electricity. The key card system set up at the hotel is also geared for energy saving as it allows our guests to have complete control of the electricity use in the guestrooms. For your travel convenience we have established partnerships with rental companies which use ecologically-friendly cars. If you wish to discover the capital without polluting, it is certainly possible, allowing you to have a wonderful time while keeping a clear conscience! And, what's more, every morning you can enjoy from our breakfast buffet delicious food products that are predominantly fair trade and ethically sourced. We're eco-friendly all the way, even to the plate!
---
Sezz Paris, a 4 star luxury and design hotel in Paris