Roland Garros 2015
published on 05/04/2015, dans Sezz Paris
Just like every year, the tension and emotion at the world-famous venue is palpable. It's a feeling that tennis lovers know well. They also know that the French Open at Roland Garros is a tournament that is not to be missed under any circumstances. This legendary and essential event in the heart of the 16th arrondissement of Paris takes place not far from the Hotel Sezz. From May 24th to June 7th our hearts will pound to the impact of yellow balls on racquet strings and red clay.
Roland Garros, a legend in clay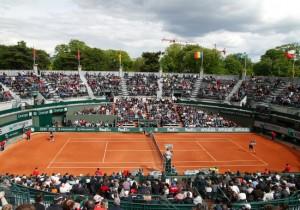 A day at Roland Garros 2013 - © Leica Passionara - flickr CC SA 2.0
After the famous victory of the brilliant French tennis quartet known as the Four Musketeers at the 1927 Davis Cup, a stadium was needed in which the players could defend the trophy. Thus was the Stade Roland Garros built in record time close to Porte d'Auteuil. Named after the pioneering aviator who, in 1913, made the first non-stop aerial crossing of the Mediterranean Sea, the stadium was inaugurated in 1928 and became the home of the French Open tennis tournament.  The event grew into a phenomenal worldwide success and saw the rise to prominence of global champions, especially in the golden years of the 70s and 80s; decades which saw greats such as Björn Borg, Mats Wilander and Ivan Lendl. The biggest tournament in the world of clay remains the stronghold of international tennis champions who, each year, offer an amazing show.
Enjoy Roland Garros 2015 with the Hotel Sezz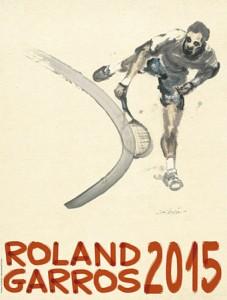 Roland Garros is more than just a tennis tournament, it a tumultuous, electric and wildly popular event. Such popularity makes for record attendances, so don't wait until the last minute to buy your tickets. Book as early as possible. This year's championship promises to be filled with breathless excitement. After the spectacular final between Rafael Nadal and Novak Djokovic in 2014, what thrills will this year bring? Will the Spanish King of Clay lift the trophy again? One thing is for sure, after a day of high emotions and intense sporting action at Roland Garros, you will definitely enjoy relaxing in the cosy atmosphere of our hotel…
Rolland Garros Contact by phone +33 1 47 43 51 11
Metro
Line 9 -  Michel-Ange Auteuil or Michel-Ange Molitor stations Line 10 - Porte d'Auteuil or Boulogne-Jean-Jaurès stations