Recharge in the city with Paris Plages
published on 18/07/2016, dans Sezz Paris
Who said that Paris was a jungle? In summer, the capital transforms itself with sand, deckchairs, palm trees, and all that's associated with a gentler way of life. From July 20th to August 21st, Paris Plages creates an oasis in the heart of the city! These immutable summer changes allow you to disconnect and simply work on your tan while you're staying at the Sezz Paris.
When the Seine becomes a resort
What could be better? Throughout the summer, you can easily combine culture and relaxation. Once you've walked the halls of a museum in the morning you will only have to go a few metres on foot or by bike, or travel a few stops by metro to reach the beach. On the transformed banks of the Seine you can enjoy the luxurious feeling of sand under your feet without losing sight of the Eiffel Tower. To help you unwind, try one of the massage services that are available here and there around the beach.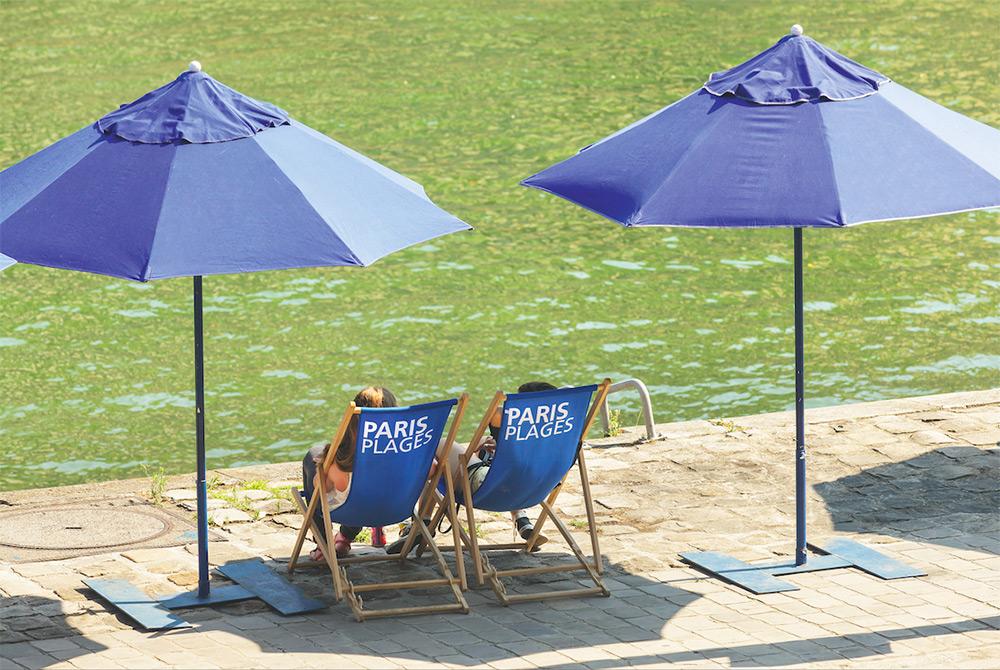 Activities for all
Paris Plages is not only for rest and relaxation. The event includes lots of activities that appeal to young and old, singles, couples, and families. Beach volleyball in front of City Hall is sure to please the most athletic while workshops based on the theme "nature" are available for children. And, for those who yearn for tropical rhythms, dance classes take place by the waterfront!
Music anywhere at any time
For these fun classes, Latin sounds like bachata and salsa are obviously in the spotlight, but you can also rock out or discover the charms of ballroom dancing in the open air. Finally, many concerts and events are planned for this summer. Liven up your evenings as you discover or re-discover the best of the French music scene.
Photo credits : © Paris Tourist Office - Photographe : Marc Bertrand
---
Sezz Paris, a 4 star luxury and design hotel in Paris