Passy history to explore
published on 24/03/2013, dans Sezz Paris
Passy history is rich. Previoulsy a village before becoming an annexe of 
Paris
, 
this affluent area
has been home to many famous residents. Staying at the elegant boutique Hotel Sezz Paris, you will be immersed in this charming and discreet neighborhood.
Passy history is full of interesting characters
Passy has been a popular location for generations, in particular with monks who used to visit it because they were attracted by the great views which are found all around this area.
Benjamin Franklin lived in Passy during the American Revolutionary War. Marlon Brando resided there whilst filming scenes for 'Last Tango in Paris'. Passy history also contains many other well-known individuals who have stayed here, such as the composer Rossini.
Passy was previously a village separate from Paris. It was largely thanks to Benjamin Franklin who helped it to become an annexe of France's capital. With its winding streets and wonderful architecture, you could walk around Passy a hundred times and still see something which you hadn't noticed before.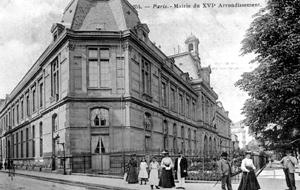 Enjoy Passy history by staying at the Hotel Sezz Paris
As of 2005, the Hotel Sezz Paris has been a boutique hotel offering an exclusive approach to the art of living. Providing the ultimate form of well-being, you are waited on hand and foot as soon as you arrive. In fact, as you walk into reception, you are given a welcome drink. If you want to check your emails throughout your stay, free Wi-Fi is provided throughout. If you've always wanted to have a massage, the Spa SEZZ with Jacuzzi and Hammam enables you to do so. A complimentary laundry service is provided. Even your pet can stay at the Hotel Sezz Paris. Your personal assistant will be pleased to help you organize your visits in Passy and our beautiful capital.