Paris Passy Restaurants sure to delight you
published on 20/05/2013, dans Sezz Paris
Paris Passy restaurants
are among the finest in the capital, and may be in the world, and choosing just the right one can be difficult. To assist our guests in their quest for stylish and sophisticated dining,
Hotel Sezz
is delighted to recommend several which are within easy reach of the hotel by taxi.
Paris Passy Restaurants - Some of the Very Best
Among Paris Passy restaurants which we're certain our guests will enjoy is BON, at Rue de la Pompe. This exciting restaurant with its exceptional Philippe Starck decor offers a unique dining experience. Choose from several rooms, each with its own distinct character, where you can enjoy the very best of South-East Asian cuisine. There is a designated smoking room and diners can enjoy lunch outdoors when the weather is fine.
For an elegant and sophisticated lunch or evening meal, the beautiful Cristal Room Baccarat where chefs Guy Martin, Adrien Manac'h and their team serve some of the most wonderful creations in sumptuous surroundings is a must. Located in the Baccarat showrooms on Place des Etats-Unis, it's just 15 minutes by taxi from the hotel.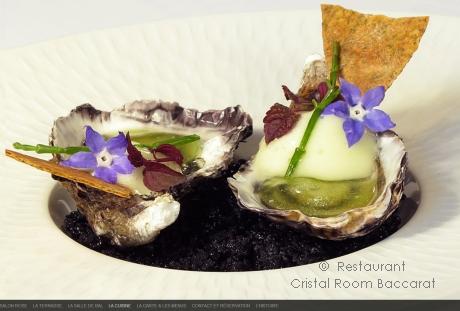 Try 6 New York for a modern take on traditional dishes in a chic atmosphere close to the Eiffel Tower.
ANTOINE is located in the same area, at 10 Avenue New York and is one of the capital's finest fish restaurants, while Chaumette at 7 rue Gros is a fabulous culinary experience, with chef Tanguy le Gall presenting the very best of traditional fare in a beautiful setting.
Choose the Elegant Hotel Sezz for Your Adventure in Paris Passy Restaurants
The stylish Hotel Sezz is a fitting compliment to a gastronomic foray into the restaurants of Paris' famous Passy district. Beautifully appointed rooms are designed with your comfort and pleasure in mind, while elegant spaces such as La Grande Dame Bar, the city's first Veuve Clicquot Bar, are perfect for relaxing with a drink.
Friendly and helpful assistants are on hand 24 hours and can direct you easily to the best local restaurants. Hotel Sezz is dedicated to ensuring that you have a pleasurable and restful stay in exceptional surroundings.