Paris Passy Museum Extravaganza
published on 20/06/2013, dans Sezz Paris
Paris Passy museum
: art lovers are spoiled for choice in Passy, the capital's 16th district, and stylish
Hotel Sezz
provides an elegant and tranquil oasis, conveniently situated for visits to some of the exciting current exhibitions.
Paris Passy Museum District - An Inspirational choice for Art & Culture
Paris Passy is a name that evokes an air of culture and sophistication. This beautiful part of the city is home to some of the most prestigious museums in the world which present an ever changing extravaganza to thrill and inspire visitors and locals alike. The Hotel Sezz is an excellent base from which to fully appreciate the wonders of Passy and we're delighted to make a few recommendations which we hope will tempt you to explore the museums further.
Maison de Balzac features exhibitions and events relating to the writers life and also offers a glimpse of Paris in past times, essential for those with a love of literature.
Wine is one of France's most wonderful products and Musée du Vin is the perfect place to learn a little of the vintner's art - you can also sample some of the finest vintages over lunch.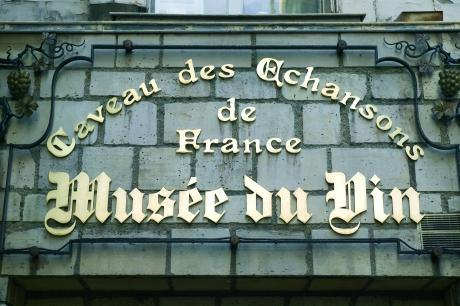 Palais de Tokyo will soon present 'New Waves' an exciting event featuring fantastic 53 exhibitions throughout the city, with something to interest everyone.
Maison du Japon has a particularly exciting programme lined up for the coming months with Shin-hanga - The New Japanese Print just one notable event.
'Beloved Hair' at Musée du Quai Branly explores our fascination with hairstyles and more.
All areas of Asia are covered by events and shows at Musée Guimet and the magnificent Musée Marmottan Monet presents some wonderful exhibitions as well as a permanent collection of the works of Claude Monet.
Hotel Sezz is perfect for your Paris Passy museum adventure!
Located just a short distance from these marvelous museums, as well as many of the most famous sights and attractions of the city, Hotel Sezz Paris is a relaxing haven of classic style and immaculate service, complemented by all the contemporary facilities you might require. Our attentive staff extends a warm welcome to art lovers and culture seekers. We're delighted to assist with directions and recommendations to ensure that your Paris museum trip and stay at Hotel Sezz are a true pleasure!
Further informations in the websites :