Paris Fashion Week a feast of international talent
published on 20/08/2013, dans Sezz Paris
Paris Fashion week
from 24th September to 2nd October 2013 sees the cream of the world's fashion designers descend on Paris to show their Spring/Summer 2014 collections. Combine a stay at the glamorous
Hotel Sezz
with your fashion week trip for a doubly elegant experience.
Paris Fashion week - an exciting haute couture event
From the 24th September till the 2nd October 2013, the City of Light will once more host the world's top haute couture designers for Paris Fashion Week , the most important date in the diary of fashion lovers everywhere.
First launched in 1943 as a platform to allow designers from America to have their creations seen by the world, the Fashion Week in Paris has evolved into the most famous and biggest of all fashion weeks.
Be a part of this glamorous week as top designers including Dior, Chanel, Valentino and Vivienne Westwood unveil their Spring/Summer 2014 haute couture collections to the waiting fashion press, top stars and famous names who fill those most sought after front row seats.
Visit the exceptional TRANOI Femme International Fashion Fair from 27th to 30th September at Le Carrousel du Louvre: a veritable feast of fabulous design featuring clothing, shoes and accessories which coincides beautifully with Paris Fashion Week. The most chic and elegant names in fashion, as well as many celebrities will be in attendance as Paris Fashion Week makes its mark on the world once more.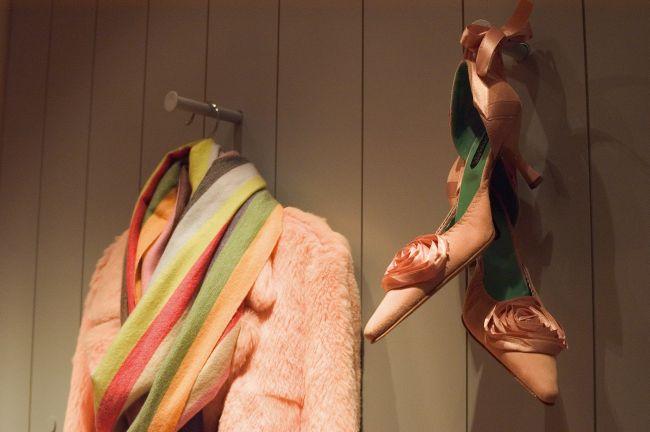 Add a dash of luxury to your Paris Fashion Week trip with a stay at the Design Hotel Sezz
Hotel Sezz is the perfect complement to your Paris Fashion Week trip. This glamorous hotel is heaven for those who adore great design, elegance and sheer luxury. With exquisite rooms and opulent en suite bathrooms created by Christophe Pillet, fashionistas will be in paradise. Relax in Spa Sezz by Payot or indulge your senses in our exclusive Veuve Clicquot champagne bar 'La Grande Dame', one of the most fashionable settings in Paris.
Hotel Sezz is perfectly located for easy access to all the major attractions of the city, and we can arrange a limousine or a taxi to whisk you to Paris Fashion Week events in just a few minutes. Our friendly staff will act as your personal assistants to ensure that your stay is a stylish and enjoyable plus on your fashion week agenda.