Paris Easter 2013, be pampered in the Hotel Sezz Paris
published on 09/03/2013, dans Sezz Paris
Paris Easter 2013... why wouldn't you celebrate Easter this year in Paris? With the breathtaking River Seine providing the perfect opportunity for a moonlit walk in the warm spring air, it is no wonder that Paris continues to attract lovers from around the world, especially as scores of couples have been proposed to by the river banks. By staying at the elegant boutique
Hotel Sezz Paris
, located just a few minutes' walk from the Seine, you will be particularly pampered in a sumptuous accommodation.
Paris Easter 2013, an opportunity to visit the French capital
A beautiful spring day is also an opportunity to visit plenty of landmarks of Paris, including the Eiffel Tower , very close to the Hotel Sezz Paris! The "Iron Lady", 324 meters high, can be climbed by stairs or lift, what do more than 6 million visitors each year. Let's stroll to the Champ-de-Mars before walking on the hill of Chaillot where you will have a beautiful panoramic view on the tower, by staying on the Trocadero esplanade.
Paris Easter 2013, indulge in a chocolate passion
As Easter is the end of lent, and Paris is home to many chocolatiers who create sugary-filled delights which will make your mouth water, what better time to undertake such a gourmet tour? The Maison du Chocolat, Avenue Victor Hugo, offers simply delectable products. Pierre Hermé, Avenue Paul Doumer, will delight you with its ganaches and pralines. Chocolaterie Charpentier offers candies and chocolates with sweetest flavors…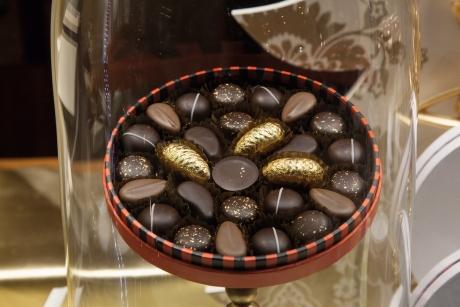 Paris Easter 2013: be pampered at the Hotel Sezz Paris
After exploring Parisian attractions, you'll want to feel rested and be ready for the next day of your trip. The Hotel Sezz Paris is nestled in one of the most elegant neighborhoods of the capital, where you can feel totally relaxed. A boutique hotel, the Sezz Paris gives you the opportunity to have a massage or enjoy a spa. If you want to check your emails or upload photographs which you've taken onto a social media website, you can, Wi-Fi is provided throughout the hotel. Your Personal Assistant will be delighted to advise you on what's on all around the hotel, and in the city, to spend a wonderful evening.
Hotel Sezz Paris will celebrate Easter in its own way by offering its guests delicious chocolates on Easter Monday. Treat yourself to a memorable stay!
Easter Paris: 29th March-1st April, 2013 at the
Hotel Sezz Paris
---