Kinotayo
published on 10/01/2013, dans Sezz Paris
Kinotayo
is a festival aimed at all film lovers. Sponsored by the
Hotel Sezz Paris
, this annual event gives the public the chance to discover contemporary Japanese cinema through the screening of a number of new films. Don't miss the final days of the festival, running until 29
th
January.
Kinotayo or the Japanese perspective on the world
This festival was created in 2006 by the Kinotayo association, whose name is taken from the contraction of "Kin no taiyo" meaning «golden sun» in Japanese. Every year, the public discovers a selection of contemporary films which aim to highlight the particular sensitivity of Japanese artists' perspective on the world and the social trends common to France and Japan.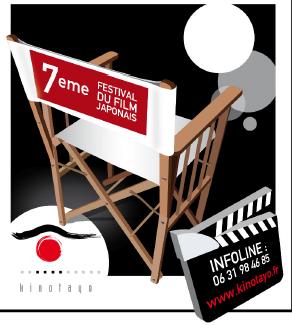 The 7th annual festival offering a rich and varied programme
This 7th festival offers a rich and varied programme, with no fewer than 28 films.
The 10 films in competition include «Ace Attorney» directed by Takashi MIIKE and adapted from a video game, «Chronicle of My Mother» directed by Masato HARADA, inspired by an autobiographical account of the life of a successful writer, as well as «The Blood» directed by Guillaume TAUVERON, a self-taught Frenchman fascinated by Japanese cinema and who has lived in the Land of the Rising Sun since 2006. Several directors will attend the various screenings.
Magnificent «Golden Suns» will be awarded to the directors who win the votes of the Kinotayo Association, the Public and the Press.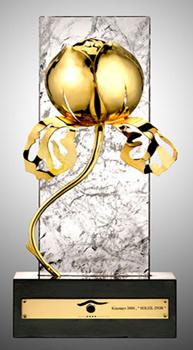 Special tributes are being paid to Kô NAKAHIRA, the grand master of Japanese cinema, as well as to Kaneto SHINDO who passed away in 2012, aged 100, and whose films received international recognition.
Less than a 10-minute walk from the Centre of Japanese Culture in Paris, the Hotel Sezz Paris is proud to sponsor the Kinotayo Association and the Japanese Contemporary Film Festival.
Kinotayo  full programme and practical information.
---