Hotel Sezz Paris, a boutique hotel
published on 03/07/2015, dans Sezz Paris
Although still little known by the general public, the boutique hotel concept has various interesting characteristics that set it apart as a vision of what the modern hotel should be. But what can we actually expect from a boutique hotel ?
Boutique-hotel, the birth of the concept
The concept of boutique hotel comes from across the Atlantic, and first came to light in the mid 1980s in New York and San Francisco. Wishing to create a hotel that offered more that just standard accomodation, a group of developers and designers decided to move away from classic standard hotels with innovative designs for the future. Soon the idea was picked up by other American promoters and it gained favour quickly before spreading to the rest of the world over the course of the 1990s. Today, boutique hotels are found in almost all of the world's major cities, and offer a new and exciting experience in short stays to millions of travellers.
The features of a boutique hotel
To use the name 'boutique hotel' an establishment must meet certain specific criteria. Firstly, the establishment should not be located in overly urbanised areas, particularly in large cities. Another important element is the building in which the facility is installed. It must have particular historic or design features and unique architecture. It's all about originality. However, the most distinctive feature is undoubtedly the quality of service provided in such establishments. Indeed, service in a boutique hotel is highly personalised and aims to create that very particular and inviting atmosphere where customer care is key. Finally, boutique hotels are always independent establishments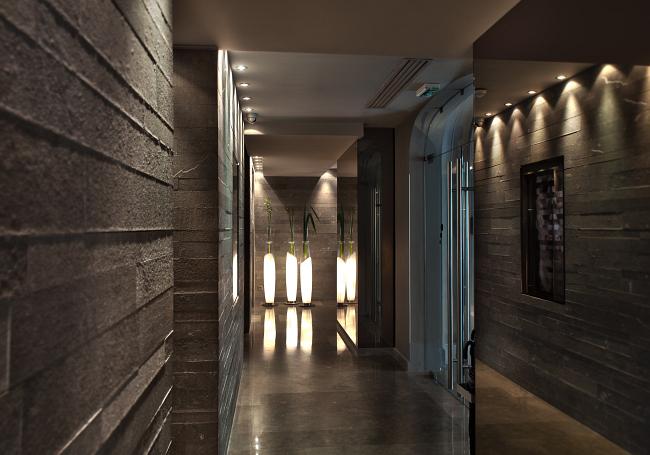 Christophe pillet - Design hotel Sezz
Sezz Paris, boutique hotel
By offering a highly personalised service, the Sezz Paris is an excellent illustration of the term 'boutique hotel'. You will have access to a personal assistant who will be available from the moment you book through the duration of your stay, and who will assist with all of your needs and requirements. You will also discover an establishment where clean lines and unique contemporary features have been used to great effect by architect Christophe Pillet. Cascais stone adorns the hotel walls and brings out the colour and form of stylish furnishings selected by the designer. Leather banquettes on the ground floor, Corian sinks in the bathrooms, and chrome metal beds in the rooms, are just a few examples. If you have a passion for the type of design presented in the hotel, and are particularly taken by any piece of furnitures or beautiful original lamps, please don't hesitate to request further details from your PA as some of these wonderful pieces are for sale ! We await your arrival at the 
Sezz Paris
for a memorable and truly special stay in a boutique hotel where your pleasure and well-being are paramount.
******
Plus d'informations
---
Sezz Paris, a luxury 5 star design hotel near the Eiffel Tower