Essential events in Paris for 2015
published on 05/01/2015, dans Sezz Paris
Paris
offers some nice surprises for
2015
including essential cultural
events
, fairs and exhibitions, and the Sezz offers exceptional ease of access to key sites around the capital and an elegant and relaxing environment when you come back!
Sezz, close to transport and all the major sights of Paris
Located in the heart of the elegant 16th arrondissement of Paris, Hotel Sezz is the perfect base for a leisure or business stay in the capital. Conveniently situated at the foot of the Bir Hakeim bridge on the right bank of the River Seine and 900 meters from the Eiffel Tower, this design hotel is just few minutes from the Maison de la Radio, Passy village and its shops, the Trocadero, and the Champs Elysées.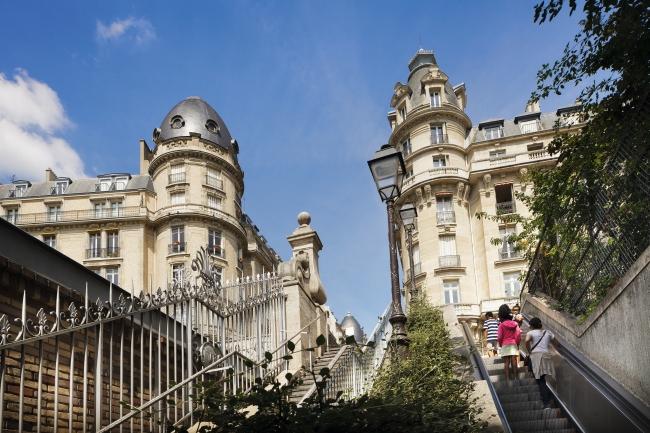 Passy district in Paris - Tourist Office Paris - Photographer Marc Bertrand
An added advantage is the hotel's close proximity to transport routes such as the bus, RER C and the metro, allowing you to easily access all the major sites - Paris Expo Porte de Versailles Convention Centre, Carrousel du Louvre and Villepinte, all of which present an exceptional programme of events each year.
******
Essential exhibitions, conferences and other events in Paris in 2015:
Paris Fashion Week
– Men's Fashion : January 21 - 25 Paris Fashion Week - Haute Couture : January 25 - 30
Maison & Objet
: January 23 - 27 Première Vision : February 10 - 12 Fashion Week – Ready to Wear : March 3 - 11 Bio Europe Spring : March 9 - 11 JEC Europe : March 10 - 12 Vending Paris : March 18 - 19 Pharmagora Plus : March 21 - 22 SITL : March 31 – April 2 Intermat : April 20 - 25 Ecartec : May Euro PCR : May 19 - 22
Roland Garros
: May 24 - June 7
World Gas Conference
: June 1 - 5 Eurosatory : June 11 - 15
SIAE Le Bourget
: June 15 - 21 Euromedlab : June 21 - 25 Fashion Week – Men's Fashion : June 24 - 28 Fashion Week - Haute Couture : July 5 - 10 ISH Hypnose – International Congress : August 26 - 29 Maison et Objet: September du 4 – 8 Première Vision : September du 15 - 17 ECIIA : September 21 – 22 Fashion Week – Ready to Wear : September 29 – October 7 Fiac : October 22 - 25 Batimat : November 2 - 6 Milipol : November 17 - 20 Salon Nautique : December 5 - 13 Salon Le Web'15 : December 2015
~oOo~
Featured picture copyright holder: Tourist Office Paris - Photographer David Lefranc