Enter the Paris Marathon!
published on 06/03/2016, dans Sezz Paris
Lace up your sneakers and join us for one of the five largest marathons in the world, the Paris Marathon. The 40th edition of this legendary event will take place on April 3rd and at least 54 000 runners have already registered to confront the 42.195 kilometre course, considered one of the toughest by athletes. Hotel Sezz is just 900 m from the Eiffel Tower and welcomes you to a haven of contemporary décor that is dedicated to your complete rest and relaxation.
Take an incredible sporting challenge with Marathon
Imagine how proud you'll feel as you cross the finish line after completing the 42.195 kilometre race, even if you're not among the leaders. After all, isn't participation the goal? The marathon is a challenge and thousands of athletes, all eager to push their personal limits, will report at the starting line. Some come for the unique atmosphere of the day - in Paris and on the course during the race. As for those motivated participants, they won't give up till they've exceeded their personal best and crossed the finish line. As well as being an extraordinary sporting challenge, the Paris Marathon is a great human adventure. The day of the marathon brings together a XXL family of thousands of runners of all ages, professionals and amateurs, who are all driven by the desire to cross the line in less than 4 hours.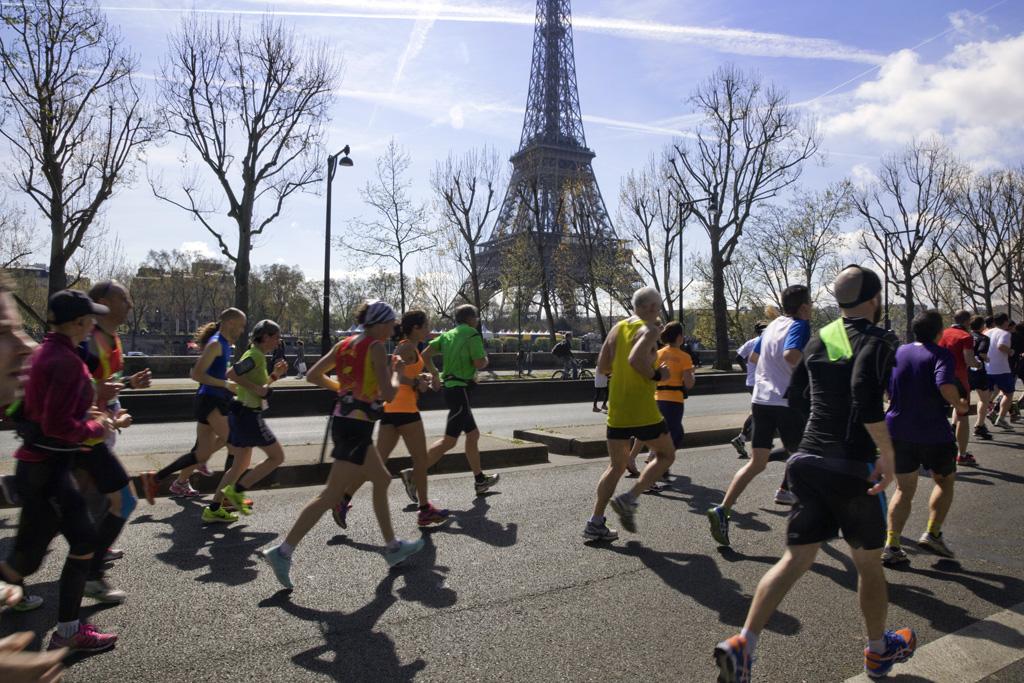 Marathon de Paris 2015 © Paris Tourist Office - Photographe : Amélie Dupont
Do a good deed, run for a charity!
Give your efforts purpose by dedicating your race to a good cause. You can choose to support a cause that is important to you in a fun way. Plus, you'll experience a unique sense of pride in knowing that you've completed this exclusive challenge for a charity or association you care about.
Crossing Paris in 42.195 km: discover the beauty of the capital!
From the Champs-Elysées to Avenue Foch, through Bastille, Trocadero, the Tuileries, the Bois de Boulogne and the Bois de Vincennes; this iconic race course covers a route that is filled with incomparable scenery and dotted with some of the city's most popular landmarks. The marathon? An original way to discover Paris!
******
---
Sezz Paris, a luxury 5 star design hotel near the Eiffel Tower