Enhance your visit to the Paris Motor Show
published on 12/09/2014, dans Sezz Paris
As we announced in a previous article, the
Paris Motor Show
opens at Portes de Versailles on 4th October and will run till 19th October 2014. There is still time to book your stay at
Hotel Sezz
; where as well as easy access to the venue you'll have an elegant and relaxing base from which to visit this thrilling exhibition.
Cars of exception and innovative technologies
See all the top names in motoring in one sensational location as famous French brands like Peugeot, Renault and Citroen and top international names such as BMW, Bentley, Saab and Toyota show their latest production cars, classic cars or concept cars in an exciting programme of shows and events.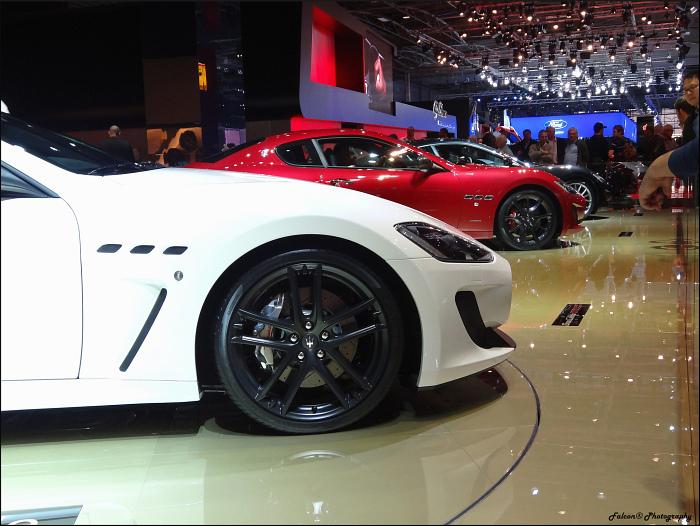 Paris Motor Show - Photographer Falcon - flickr
Events such as a retrospective entitled 'Automobiles and Fashion' in collaboration with INA will feature up to 40 of the famous classic cars that have become style icons in their own right, and this exclusive event highlights the continued relationship between fashion and cars.
Stay ahead of trends in motoring as you see some of the latest production cars unveiled for the first time, or try a drive in hybrid or concept cars that have been designed for the future. With a massive selection of interesting exhibits, shows and events, the Paris Motor Show 2014 is an essential date and a stay at Sezz Paris is the perfect complement.
The best offers at Sezz Paris
The Sezz Paris, elegant boutique hotel, is a relaxing and sophisticated base from which to fully appreciate this amazing event. Whether you are a professional who is exhibiting at the show or a public visitor, we aim to fully meet your wishes and requirements. As well as always offering the best possible rates on our official website, we provide guests with a unique personal assistant experience that will ensure your visit to the Paris Motor Show is satisfying and successful.
******
~oOo~
Featured picture copyright holder: Photographer Tcharvin - Wikimedia common