Discover the magic of Christmas shopping
published on 20/11/2015, dans Sezz Paris
Paris remains forever 'the city of light' in many people's hearts. The city's famous nickname is never more appropriate than it is as Christmas approaches and every avenue is illuminated. The quest for gifts offers you the perfect excuse to rediscover the capital with new eyes as it sparkles like never before.
The prodigious Champs Elysees spectacle
It has often been called the most beautiful avenue in the world. The Champs-Elysées most certainly deserves the accolade and even more so at Christmas. The sight of its towering plane trees adorned with garlands and sequins and illuminated by thousands of sparkling lights is a powerful sight that borders on the magical. Renewed annually, this seasonal wonder never ceases to captivate passers-by and as the sun sets over Paris this shimmering river of light is the perfect complement to the start of the Christmas festivities.
Ready for that marathon shopping spree?
As if you need a reminder! Paris is the perfect choice when you've made your mind up to embark on a marathon shopping spree for those important Christmas gifts. You'll feel exhilarated and motivated by the city's festive atmosphere. The feeling is magnified by the multitude of sparkling garlands and baubles, the abundance of decorations on the storefronts and the thousand and one pine trees that glow with the same spirit that has enchanted us since childhood. You'll be transported back to more innocent times and the warm glow will keep out the winter chill.
Wooden chalets and luxury shops
But your dream is only just beginning. Further along the Champs-Elysées nestled between the two rows of trees, Christmas chalets exude the sweet scent of candy and the heady aroma of mulled wine. The cabins are full of original gift ideas that can't be found elsewhere. Afterwards, you can revel in the complete contrast that ultimate luxury affords as you take a detour through the Avenue Montaigne, the little sister of the Champs Elysées. Alternatively, let yourself be carried away by the refined voluptuousness of a shopping trip in the elegant boutiques of Faubourg Saint-Honoré.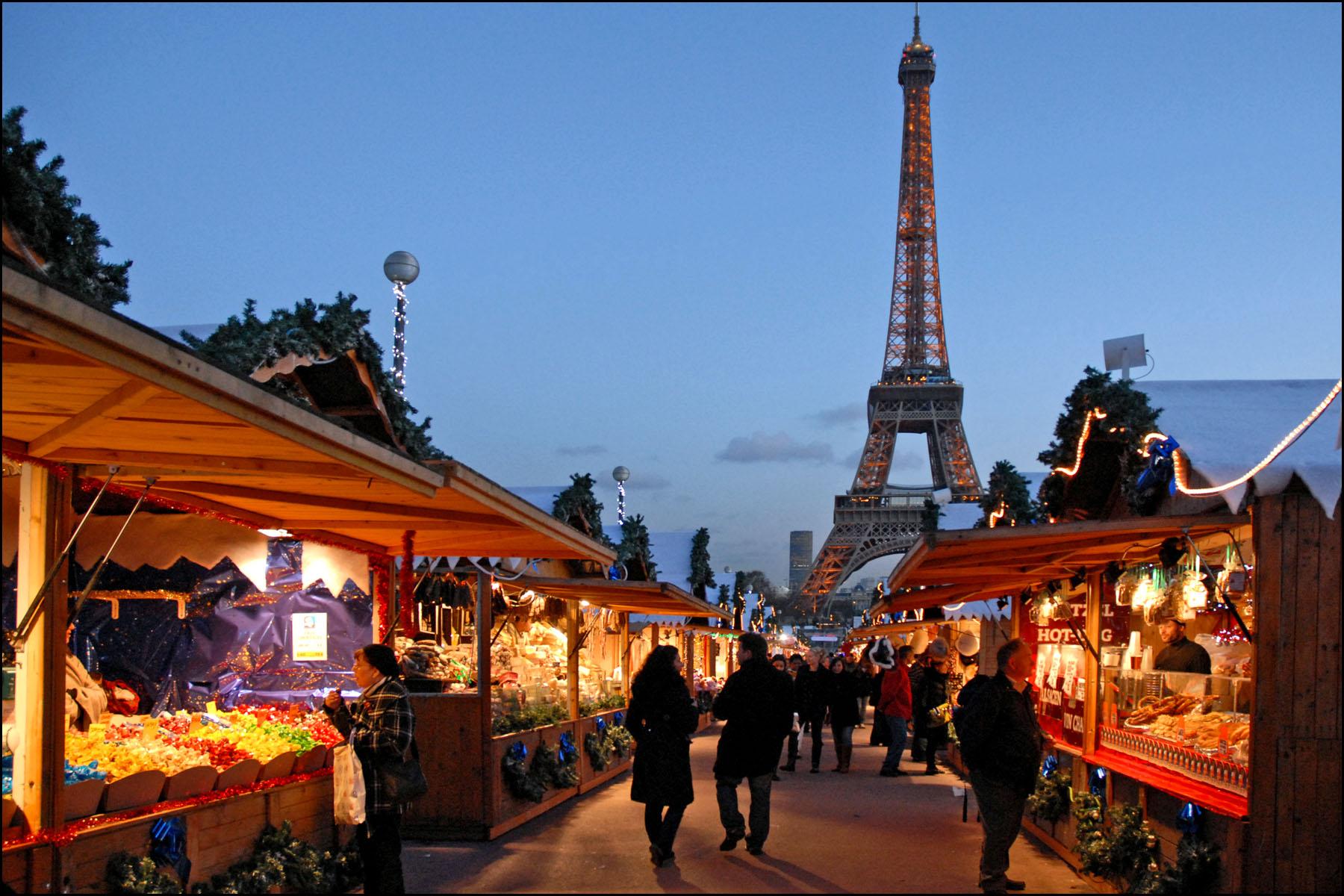 The practical solution, the Beaugrenelle shopping center
And for those who do not fear the crowds, and who retain a healthy dose of childlike nostalgia, window shopping in Boulevard Haussmann with its lively automated displays is an absolute must. Finally, the inveterate idlers who appreciate the joys of walking without being buried under a pile of packages that have to be carried at arms' length. For them, the
Beaugrenelle shopping centre
is the perfect solution. You'll find all the top brands and famous names under one roof as well as a choice of places for a drink or snack. And, as well as being located conveniently close to the Hotel Sezz Paris, the Beaugrenelle is now open on Sundays from 10.00 to 20.00.
******
---
Sezz Paris, a luxury 5 star design hotel near the Eiffel Tower