Beaugrenelle shopping trip
published on 30/10/2015, dans Sezz Paris
Hotel Sezz is just a fifteen minutes walk or a few minutes by subway from the Beaugrenelle Centre, one of the capital's finest shopping centres. All the major brands can be found here, gathered in a bright modern setting that is particularly conducive to the best shopping sprees.
Just over the bridge...
Just on the opposite side of the river, on the beautiful left bank of the Seine, brands like Madura, Baccarat, Guerlain, L'Occitane, Sandro, Claudie Pierlot and Michael Kors compete for the most enticing window displays – guaranteed to banish reason and make your head spin. However, fall is here, and its brown and russet hues and cooler temperatures signal the imminent arrival of winter. Isn't it the perfect time to update your wardrobe, give the living room a little makeover with new curtains or offer a nice little watch to your kid going back to school? As for those fabulous heels – wouldn't they look perfect with a gorgeous little dress – complemented of course with a drop of utterly Parisian perfume…?
...Enter the kingdom of shopping!
Elegant makeup and fragrance, a few pieces to revamp your home, your favourite new books ordered – why not take a seat at one of the well-placed inviting sofas with their handy small tables to check that you have everything you wanted? Or why not take a break in the design restaurant, Eclectic? A break can only help you to think and you can order delicious dishes such as shrimp carpaccio or sea bream tartare. Be sure to make the most of
deals and offers for tourists
: from -10% to -50% off at Didier Guerin, Bagadie, la Pâtisserie des Rêves and many others. New from 18th October: Beaugrenelle now welcomes you on Sundays from 10.00 to 20.00 – how can you possibly resist? Why deprive yourself of a little extra temptation? You're close to your hotel Sezz Paris where the cosy ambience promises a night that is even sweeter.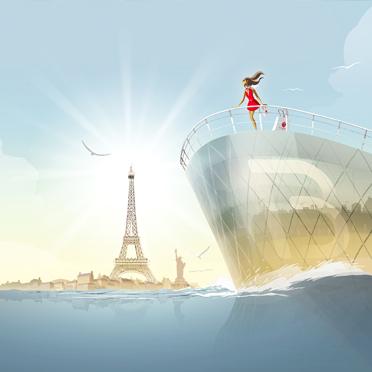 ******
---
Sezz Paris, a luxury 5 star design hotel near the Eiffel Tower