A tribute to Veuve Clicquot
published on 21/12/2015, dans Sezz Paris
With the holidays approaching, we begin to dream of cut crystal flutes, bubbles, elegance and pampering. The epitome of comfort and sophistication, our bar La Grande Dame by
Veuve Clicquot
invites you to discover the very best of the prestigious champagne brand in a welcoming and friendly atmosphere.
Timeless Excellence
A warm place that effortlessly combines elegance, simplicity and excellence is just what Christophe Pillet, designer of the Hotel Sezz Paris and its bar La Grande Dame, had in mind. Mission accomplished: the glass roof that brightens the Sezz by day highlights the lights of the city by night. Two alcoves are furnished with low tables and comfortable red armchairs to create an area that is conducive to privacy and which encourages one to one conversation. It's the perfect setting for tasting the grand cru that are named for a woman, who when widowed at the age of 27, was to lead the famous champagne house that she inherited from her husband with talent and skill.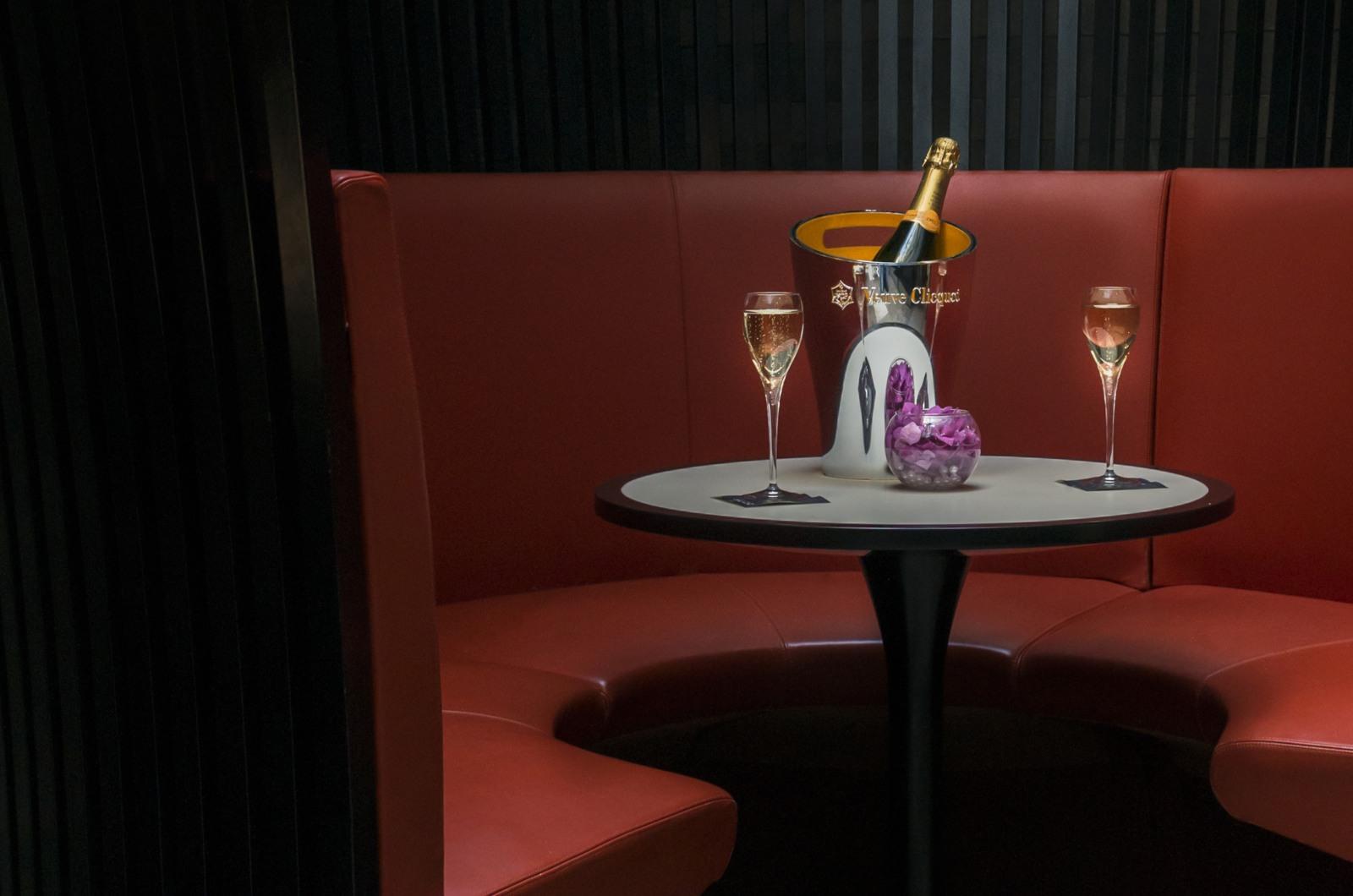 Be enchanted by luxury, calm and voluptuousness
La Veuve Clicquot was the Grande Dame. This gifted businesswomen had a talent for the champagne business but she also had experience that came from direct involvement with the production of champagne. That champagne was noted for its outstanding quality and that same excellence is its hallmark today. Many crus and a range of delicious cocktails are also on offer in the bar La Grande Dame. They are served in a refined atmosphere where music plays softly in the background and where you can enjoy a tete-a-tete with friends over a simple salad in the evening – or, you can let yourself be tempted by our sumptuous champagne breakfast. And, if during a moment of relaxation in the Jacuzzi in our spa, you feel like a glass, please just ask. We will also be delighted to serve a bottle of Veuve Clicquot in your room where you can enjoy it with your loved one as you watch the nightly illuminations of that other Grande Dame, so dear to the heart of Paris, the Eiffel Tower – the view from the Sezz Paris is unforgettable.
******
---
Sezz Paris, a luxury 5 star design hotel near the Eiffel Tower