A Special Easter Package at the Sezz Paris
published on 13/03/2015, dans Sezz Paris
There are many opportunities for celebration throughout the year, but few possess the magic of Easter. Now, thanks to the Easter Package organised by the Hotel Sezz Paris, guests can enjoy a stay with breakfast in our superior establishment along with chocolate spa treatments.
A sensual experience in the heart of Paris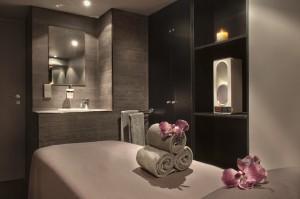 For bookings taken from March 20th to April 12th (for stays from April 3rd to April 12th), the Hotel Sezz has a special offer to celebrate the Easter 2015  holidays. This includes your accommodation, including breakfast, and also the delights of a chocolate massage. So, if you are staying for at least two nights at our hotel, not only will you have the opportunity to enjoy a relaxing break with breakfast for two persons in an upscale setting, you will also be entitled to enjoy the sensuous pampering and healthful benefits of a one hour chocolate massage.
This special Easter offer is your invitation to the Spa Sezz by Payot, where you can enjoy a luxurious universe of aromas and sensations that is our chocolate treatment. Chocolate is the new saviour of skin, rejuvenating it and helping to build collagen and elastin, while also acting as a moisturiser and providing antioxidants. This treatment involves the use of a warm, cocoa-based oil to lull you into a state of intense relaxation and includes: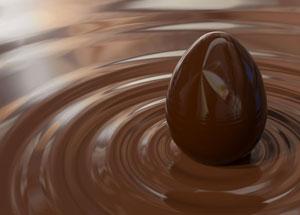 A 60 minute ritual available for one or two people (no simultaneous massages; this will be one after the other).
Plus Les Instants Chocolat-thé, to be savoured without moderation!
In late March, to the delight of our guests, the Jacuzzi is once more ready for your pleasure following a year of renovation. Yes, our beautiful, brand-new Jacuzzi  will be available on request, for an hour or two, as you desire, to provide you with a magical period of pure relaxation.
An idyllic stay in Paris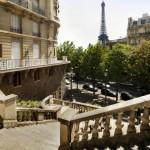 Passy district - Tourist office Paris - Photographer Marc Bertrand
In the heart of the Golden Triangle of the chic 16th arrondissement, the Hotel Sezz enjoys an exceptional panorama and the ideal setting for the perfect Parisian holiday. Located between the Jardins du Trocadéro, the Eiffel Tower and the former village of Passy, our hotel offers an original, elegant and refined design. For all who wish to enjoy a memorable and tranquil stay, this establishment is a superb base from which to launch your high-end shopping expeditions and your explorations of the many emblematic, cultural and historic monuments of the French capital.
Booking conditions
Date of reservation from 20/03 to 12/04 inclusive For stays from 03/04 to 12/04 inclusive Minimum stay: 2 nights Prepayment required for confirmation Offer non-changeable, non-refundable and non-cancellable. This rate includes 1 room with breakfast for 2 persons and 1 chocolate massage treatment for 1 hour per person. Book here