A new look for Nautic
published on 13/11/2015, dans Sezz Paris
The world's boating enthusiasts and professionals will meet at the Nautic Boat Show when it takes place from 5th to 13th December at Paris Expo Porte de Versailles. The show has been given a facelift this year, just one more reason to make the journey to this exhilarating spectacle during your stay at Sezz Paris. Enjoy our guide to the show.
Bigger, more beautiful, better organised
The
2015 edition of Nautic
brings a breath of fresh air to the pioneering international boat show. It is bigger, more beautiful and better arranged: here we'll briefly describe some of the changes that await the record 230,000 visitors expected at this year's event. As you enter, the famous village of sailing and skiing sets the tone perfectly. All the space has been resized so that the spotlight is on the immense basin that is an integral part of the show and which is used for water sports displays of every kind.
Masts reaching to the sky
Next comes the jewel in the crown of this outstanding exhibition; an immense vault where the finest yachts in the world are displayed in all their glory, masts pointing skywards. For the sake of consistency, tourism related activities and powerboat charters are located nearby. The figures alone are enough to make you dizzy. In total, over 800 boats will be on display, including a high number of innovative new craft. Exhibitors are not left out and more than 750 have answered the call with a massive 1,300 different brands represented at Nautic this year.
500 participants in Paris Crossing SUP
The perfect way to start the day with pomp and ceremony, the biggest Stand Up Racing event in the world begins at dawn on December 6th. The famous Paris Crossing SUP will feature over 500 participants who will set off from the dock of the National Library of France (BNF) and race to the Quais de Javel. A taste of the many events and attractions that will mark the nine day salon whose dates coincide with the arrival of COP21 to the French capital. A Nautic that is sure to be unique in many ways !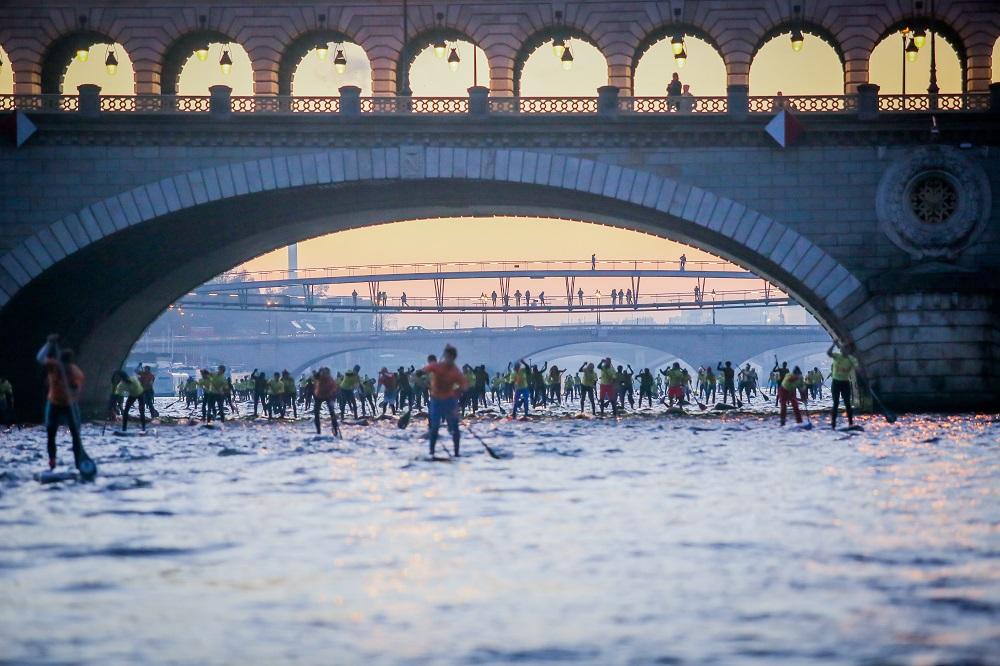 Course de Paddle sur la Seine, Nautic 2014, Paris 7/12/2014
©Marion Ruszniewski/AFP/Nautic 2014
******
---
Sezz Paris, a luxury 5 star design hotel near the Eiffel Tower